Spitting again this morning. The constitutional was almost pleasant. The podcast drones on, at most moderately diverting but not really engaging. The only real attention grabber is the points of obvious ignorance. Sometimes it is amusing just to listen in on what bogs talk about. Not for long, mind, but for a while. A little while. About sixteen or so minutes usually.
I ran across this cartoon: [Link]
not long ago and I grabbed it because it epitomizes my experience with on-line courses. Not much better than a blank screen. I know the GEN Y like (?) them but I do not. Every one I have taken has proven to be a BAD teacher. And not in the slang way of good. I mean no learning. 
This is a problem when they are certification courses. I have told the tale of the credit card training course that was supposed to take an hour and took eight because it had irrelevant information relative the certification exam. This is one of the reasons people break rules. They aren't taught well, if at all. And don't get me off on politicians and constables and physical quantities. No state legislature has any idea of what speed is.
And while I'm on the azimuth, I noted yesterday [Link] that the NOAA (National Oceanic and Atmospheric Agency, another one of those things politicians do NOT understand and underfund dangerously) has found an aircraft carrier – Great Patriotic War version – that was used in nuclear tests post-war in the Pacific and then sunk by the Yankee Navy because they couldn't figure out what to do with it.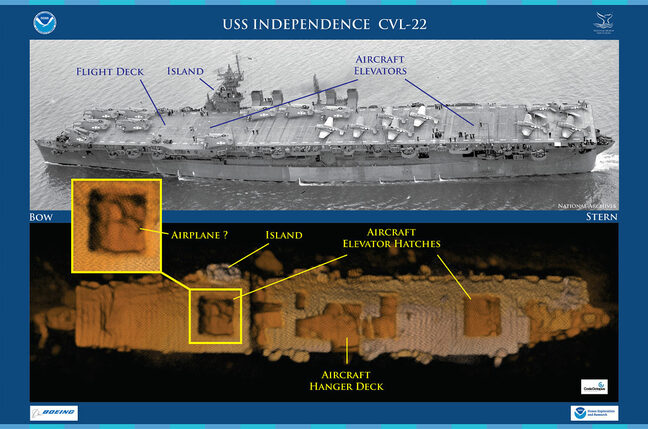 Seriously? That's what you do? Sink glow-in-the-dark ships and wait for Godzilla to trash Tokyo? Makes me wonder why the Neandertals died out. Much have been from disgust?